The Challenge with Fred Roggin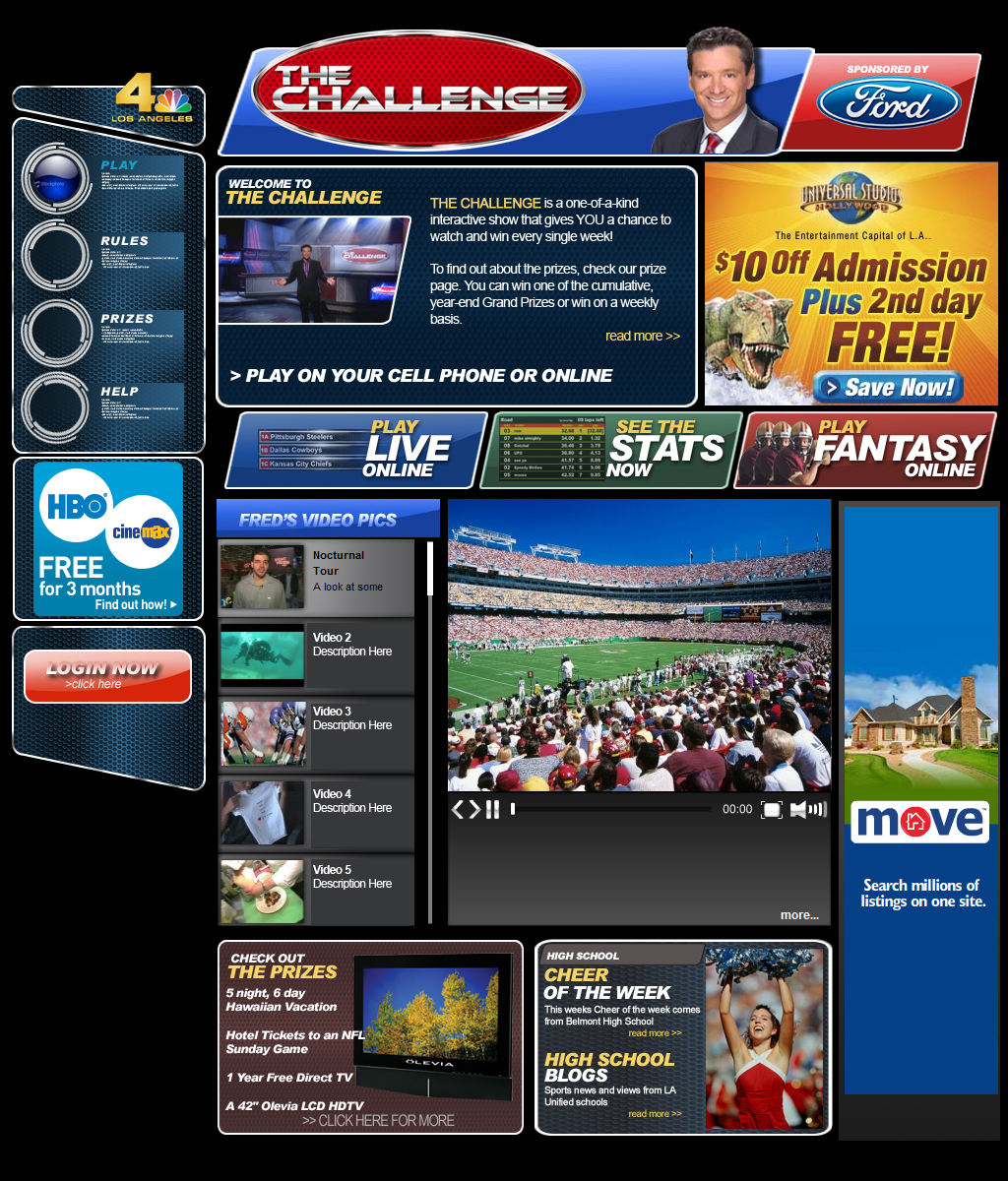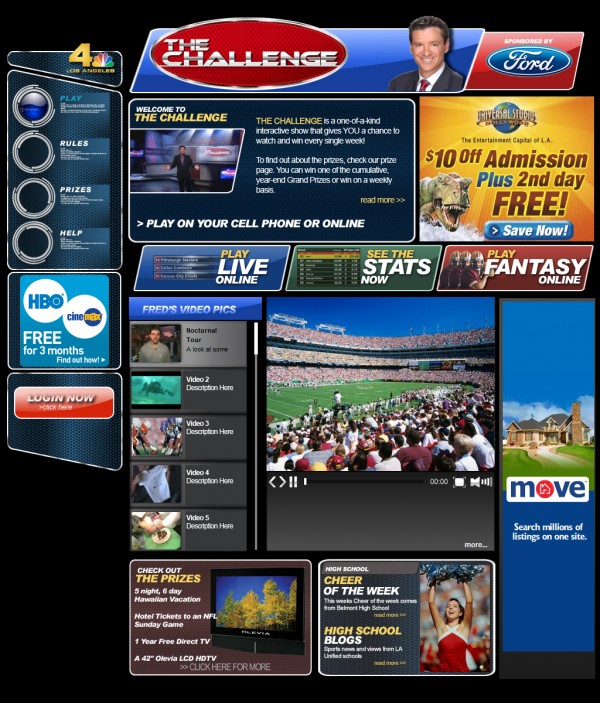 Client: NBC Universal | The Challenge with Fred Roggin
Website: www.nbclosangeles.com/shows/challenge/
Role: Content Manager | Contributor 2007-2011
I helped modernized this digital platform contributing interactive designs and numerous original graphics for the show brand, NBC advertising campaigns, promotions and interactive projects. I managed weekly content on The Challenge website working with Fred Roggin, Sales Teams, managers, editors, reporters and anchors.  I was also responsible for editing video segments, creative projects and sports news content.
Interactive Menu (above)
I first created the menu graphics in Photoshop. I animated the  rollover effects in Flash and finalized the portion in Dreamweaver.
Design
I designed various graphic used on this website with Photoshop. The overall layout was designed by NBC producer Scott Weber.
Content Management System
I utilized a custom built Content Management System (CMS) back-end to manage The Challenge website. I also used NBC's custom Dallet digital asset management system and Clickability web content management  system (WCM).
Tags: